Cash For Unwanted Cars Melbourne Wide
We won't tell you your vehicle is unwanted at Cash For Your Cars. We want unwanted vehicles of any make & condition today. We pay up to $9,999 Cash for Unwanted Cars, putting the cash in the hands of our customers today. Give us a call for a Cash for Unwanted Cars offer of up to $9,999 cash!
Call us at 0410 726 726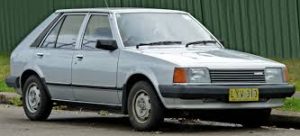 We Will Pay You Cash Today for Your Unwanted Car
Cash For Your Cars are the Car Buyers that vehicle owners don't have to be concerned about the condition of their unwanted vehicle. If it is for sale, we'll make a cash offer, and when vehicle owners accept our cash offer, it is sold. The process is that simple. There's no need to go to any work or cost fixing and repairing the vehicle to get us to buy it. Just clean out the inside and remove the plates. We buy vehicles "As Is." We are in the car buying a business to buy cars, trucks, 4x4s, SUVs, Utes, Jeeps, vans, buses and bikes of any make and condition. When we make Cash for Cars offers the offer is good as buying cars is our business.
Sell Unwanted Car Melbourne Wide & Get Free Removal
At Cash For Your Cars, we collect unwanted vehicles in Laverton North, Melbourne, Australia wide as a courtesy to vehicle owners. We don't just want your vehicle we want to buy it. When we buy a vehicle, included in the buy is a Free Unwanted Car Removal. Our tow truck drivers work 24/7, 365 days a year, so we are there to buy and remove vehicles at convenient times for our customers.
How We Buy Your Vehicle?
The process is one that is quick and stress-free and starts with getting a cash quote. A cash quote that can be as much as $9,999. Our car appraisers quote prices on vehicles of any make and condition over the phone and through our "Get a Quote" form at the top right of this page. Once a quote is given it is up to the vehicle owner to accept, reject or let us know they'd like to think about it. Vehicle owners that accept our Cash for Unwanted Cars quote can expect a quick sale that works like this:
Schedule a car removal at a time that works for you. Our tow truck drivers work around the clock, 365 days a year.
Have the car parked in an area that will allow our tow truck driver access to inspect, load and remove the vehicle.
If possible, remove the plates for the vehicle to speed things along.
Have your title of ownership or scrap title for the vehicle ready to sign over to our tow truck driver.
Our driver arrives with the cash and sales contract to purchase the vehicle, both parties sign the paperwork, and the cash is exchanged for your unwanted car.
You count your cash!
At Cash For Your Cars, Selling Your Vehicle is that stress-free!
Why Choose Us?
We are a licensed and insured car buyer with years of experience in the business. As Car Buyers that know how to make money from vehicles of any make and condition, we make great cash offers. Our customers receive a range of services including:
Instant cash quotes
Free car removals Melbourne
Free Eco-friendly car disposals
We have the buying power to buy any vehicle today. Give us a call, and we'll make you a Cash for Unwanted Cars offer.
Call us at 0410 726 726