Car buying services are second to none when you sell your car to Cash For Your Cars. We are better than a third party buyer, and pay higher than dealers. We guarantee the convenience of quick sales with no hassles attached and an instant payment by Online Bank Payment or Cheque. Give us a call today for a quote.
Call us at 0410 726 726
Cash For Your Cars Is Known For Outstanding Car Removal Services in Melbourne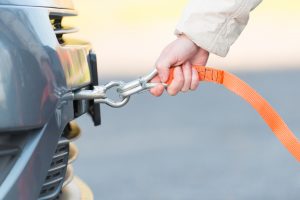 At Cash For Your Cars, we guarantee our customers great car buying, removal, wrecking and recycling services. All services are free with each vehicle we buy:
Cash for Cars – Get an instant cash for cars payment of up to $9,999 for your vehicle of any make and condition. We put top dollars in your hands at the time we collect your vehicle. Our car buying system is simple. You sign over your title of ownership or scrap title for the vehicle, and we'll provide you with the sales contract to transfer the liability and ensure the sale is legal and put instant cash in your hands. Up to $9,999 by Online Bank Payment or Cheque.
Car Removal– Don't hassle with finding an affordable towing company, Cash For Your Cars tows your vehicle at no cost regardless of the time of day. We are the a.m./p.m. Car Removal company that works 24/7 for our customers to have convenient car removals.
Car Wreckers– Don't pay for towing, don't pay to have your car wrecked. Instead, get a free car removal, wrecking and get paid for your wrecked, damaged or scrap vehicle. We are the free car wreckers in Melbourne that know how to get the most value from your vehicle, passing it onto you.
Cash for Unwanted Cars – As the "As Is" car buyers of all makes, models, ages and conditions of vehicles, you don't have to question whether you can get your vehicle sold to us. We guarantee to buy it today. We make value your vehicle fairly, so you get a fair price for your car.
Cash for Trucks – Have a standard or automatic truck? Any condition, we'll pay for it today by Online Bank Payment or Cheque. We have a massive network of used truck buyers, just as our wreckers and recyclers are always looking for trucks to get their hands on for parts to refurbish and recycle. Get a fair price by contacting us today.
Car Recycling – As green car recyclers we don't dispose of what can be recycled. Our car recyclers have the knowledge and equipment to be sure that your vehicle's disposal doesn't pollute the environment, nor do you get short changed with a less than its recycle value offer.
Scrap Metals – Scrap metal collecting means converting junk, scrap and used metals into cash. At Cash For Your Cars, we are the car buyers in that provide our customers with the convenience of making Cash for Scrap Metals offers over the phone and coming to them to remove the metals for free. Whether old appliances, engines, copper wire, transmissions or electronics, give us a call today for an offer.
At Cash For Your Cars, we are the car buyers that do offer the most as we aren't just car buyers, but wreckers and recyclers, as well. With our network and scrap yards, vehicle and scrap metals owners can expect an Offer of up to $9,999. Give us a call today to find out the real value of your used, damaged, wrecked, or scrap vehicle or scrap metals. Call us at 0410 726 726 or fill out our "Get a Quote" form at the top right of this page.
Call us at 0410 726 726