Sell Your Junk Car for Cash Without Any Hassles
Selling your Junk Car for Cash is now super easy, thanks to Cash for Your Cars – Melbourne's top auto buyer. We take away the stress and hassle associated with a typical car sale. With us, selling your car takes just a phone call, an hour of your time and that's it. How's that possible, you ask? It's possible because we do all the hard work, ensuring you get to enjoy a quick and easy car sale.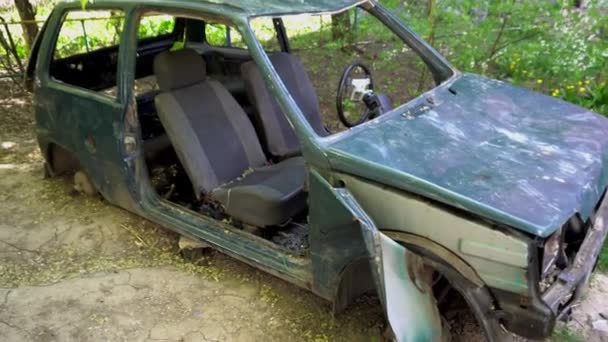 We'll Take Away the Hassles – Your Convenience Is Our Top Priority
One of the biggest factors that holds car owners from selling their cars is the sheer amount of time and money they will have to invest in the sale. Let's face it, no one wants to spend money on a car that they no longer want. And that is why at Cash for Your Cars, we offer you a no-cost car sale.
Say Goodbye to Car Selling Expenses
We buy cars of all brands and conditions. So, running or not, registered or not, dented or not, we will buy your car in its present condition. We do not expect you to fix the car, make repairs and polish it up to sell it to us. Simply sell your damaged, rusted, dusty car to us 'as is.'
Say Goodbye to A Time-consuming Car Selling Process
No one relishes the thought of spending weekends and time after work trying to find a suitable buyer for your car. And it doesn't just end with finding a buyer. There are other aspects of the car selling process that are time consuming as well. For instance, getting all the paperwork ready for the sale can be a hassle. With Cash for Your Cars, you have none of those concerns. Firstly, you have an instant buyer for your car who's reliable and pays top cash for junk cars. So, there's no wasting time looking for a buyer. And secondly, we offer FREE paperwork, so you don't have to worry about handling all the paperwork for the sale. Our staff will be happy to do it for you.
Say Goodbye to Towing Costs
Does your car no longer run? Wondering how much you'll have to pay for towing to have the car brought to us? How about zilch? Cash for Your Cars offer FREE towing across Melbourne. We'll send our experts to collect and remove the car from your premises the same day that you call us for a quote.
Call us Today
To sell your Junk Car for Cash, simply give us a call on 0410 726 726 / 0449 222 425.